Hi all! I hope you're having a fantastic new years (and are partying responsibly) 😉 I decided to make a list for this post. Original and exciting posts are my specialty! I don't have any traditions for this specific holiday (seeing as last year the only out of the ordinary thing I posted in December was a story about chickens taking over the world. Honestly, it was a masterpiece.)
Let's start out with my total amount of books read! I read 16,223

 

pages 

across 

48 7/10 

books! (I'm in the middle of reading on rn. (Crossing my fingers I can finish before midnight.)
Best Book Read in 2017
Carry On was honestly such a fantastic novel. Even though I read it for the first time (months?) ago, it still leaves me with the same giddy feeling of excitement as when I read it for the first time. It's a beautiful addition to my shelf, and definitely one I'm not going to be forgetting soon.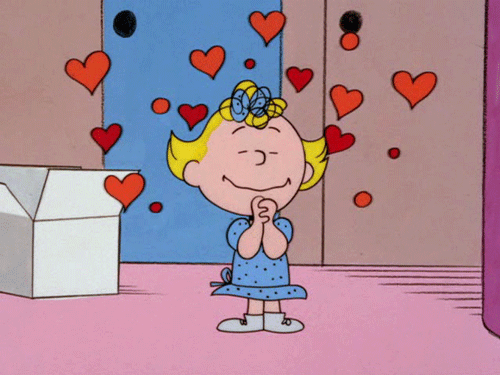 Least Favorite Book of 2017
Honestly, so many things irritated me about this book. I don't want to remind myself, so if you wanna know I wrote all about it in my review.
Favorite Graphic Novel/Manga
Tokyo Ghoul
Honestly this manga slayed me. I was a fan of the anime first (don't shoot me) and was really upset with how it ended and I needed more. I ended up starting the whole series over (since the manga and anime are so different) and read about 100 chapters of it in one week. The art is AMAZING and the storyline is sort of…eh but it works. The angst and action make up for it.
(I would add more but unfortunately I haven't read enough books to make a giant list) *nervous sweating*
BOOKS I REALLY, REALLY CANNOT WAIT FOR IN 2018
WAR STORM 5/15/18
VICTORY COMES AT A PRICE.

Mare Barrow learned this all too well when Cal's betrayal nearly destroyed her. Now determined to protect her heart—and secure freedom for Reds and newbloods like her—Mare resolves to overthrow the kingdom of Norta once and for all… starting with the crown on Maven's head.

But no battle is won alone, and before the Reds may rise as one, Mare must side with the boy who broke her heart in order to defeat the boy who almost broke her. Cal's powerful Silver allies, alongside Mare and the Scarlet Guard, prove a formidable force. But Maven is driven by an obsession so deep, he will stop at nothing to have Mare as his own again, even if it means demolishing everything—and everyone—in his path.

War is coming, and all Mare has fought for hangs in the balance. Will victory be enough to topple the Silver kingdoms? Or will the little lightning girl be forever silenced?

In the epic conclusion to Victoria Aveyard's stunning series, Mare must embrace her fate and summon all her power… for all will be tested, but not all will survive ~ Goodreads
DESPITE THE CHEESY TITLE THIS SERIES GIVES ME A SUGAR RUSH EVEN WHEN I'VA HAD NO SUGAR A AM SO HYPED FOR IT TO COME OUT YOU HAVE NO IDEAAAAAA. (IT TOOK ALL I HAD NOT TO READ THAT SUMMARY SINCE I'M ONLY 68% DONE WITH THE BOOK BEFORE IT ;-;)
Keeper of the Lost Cities #7 (UNKNOWN)
I've been a fan of this series since Everblaze came out and it's the last book??? (Pretty sure) I actually don't know what I'm going to do. I've grown up with the characters and it's going to be hard to let them go. What am I supposed to do with my life when this series ends???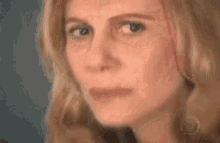 The Burning Maze (Trials of Apollo #3) 5/1/18
The formerly glorious god Apollo, cast down to earth in punishment by Zeus, is now an awkward mortal teenager named Lester Papadopoulos. In order to regain his place on Mount Olympus, Lester must restore five Oracles that have gone dark. But he has to achieve this impossible task without having any godly powers and while being duty-bound to a confounding young daughter of Demeter named Meg. Thanks a lot, Dad.

With the help of some demigod friends, Lester managed to survive his first two trials, one at Camp Half-Blood, and one in Indianapolis, where Meg received the Dark Prophecy. The words she uttered while seated on the Throne of Memory revealed that an evil triumvirate of Roman emperors plans to attack Camp Jupiter. While Leo flies ahead on Festus to warn the Roman camp, Lester and Meg must go through the Labyrinth to find the third emperor—and an Oracle who speaks in word puzzles—somewhere in the American Southwest. There is one glimmer of hope in the gloom-filled prophecy: The cloven guide alone the way does know. They will have a satyr companion, and Meg knows just who to call upon. . . . ~ Goodreads
I LOVE THIS SERIES SO MUCH. Apollo is hilarious and I can't get enough of Percy, Nico, Annabeth, Leo, EVERYONE. Rick could probably bring back the dinosaurs and have the entire government be run by aliens and I would still give it five stars at this point.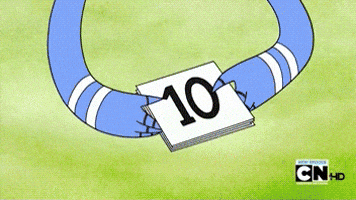 Worlds Apart (Story Thieves #5) 3/20/18
Owen and Bethany try to find their way back to each other after the fictional and nonfictional worlds are torn apart in this fifth and final book in the New York Times bestselling series, Story Thieves—which was called a "fast-paced, action-packed tale" by School Library Journal—from the author of the Half Upon a Time trilogy.

Bethany and Owen have failed. The villain they have come to know as Nobody has ripped asunder the fictional and nonfictional worlds, destroying their connection. Bethany has been split in two, with her fictional and nonfictional selves living in the separate realms.

But weirdly, no one seems to mind. Owen—and every other nonfictional person—have lost their imaginations, so they can't picture their lives any differently. Then Owen gets trapped in a dark, dystopian reality five years in the future, where nothing is needed more desperately than the power to imagine.

Fictional Bethany is thrilled to be training with her father as his new sidekick, Twilight Girl—until she realizes that the fictional reality will fade away completely without the nonfictional world to hold it together.

In this final installment of the genre-bending Story Thieves series, Owen and Bethany will be forced to risk everything to defeat Nobody and save multiple realities.  ~ Goodreads
I also love this series??? (That's like three series now. A record.) I cannot WAIT to see how it all turns out. James Riley always comes up with clever twists and a creative sense of humor, so I have much faith in how this will turn out.
(Yes, that GIF also creeps me out. What is his hand DOING)
And to finish it off! (Before my sleep tiredness completely takes over.) I MADE A RATHER HUGE GOAL TO READ 40 WHOLE BOOKS IN 2018!!! (Compared to my 100 book goal in 2016, hahahah)
Me and da bois would like to thank everyone for a wonderful year! See you all next year ❤
What are your reading goals for 2018? Let me know in the comments!