Hey guys! I got tagged for this by Zoi @ Whisked Away by Words (who honestly has the most amazing blog?!) months ago, and I'm finally getting around to posting!
Thank you Zoi, and thank you Bookidote for creating the tag and graphics!
The Book You Found the Theme Interesting, But You'd Like to Rewrite It
Wildcard (Warcross #2) by Marie Lu. (I would have picked Thunderhead by Neal Shusterman, but I'm actually really enjoying The Toll?!)
Anyway, I really enjoyed reading the first book–the imagery and entire idea behind the series was so interesting! Video games, VR, and a serious ethical dilemna at the end about free-will. However, this book failed me almost entirely. It was filled with so many different tropes, boring plots, and slow pacing that I wish I had never read it. Tropes in themselves are fine, but it felt like it was just another pointless, save-the-world YA book that had absolutely nothing memorable about it.
I think it could have been something so interesting too! It could have been on my favorites list! It could have gone down the road similar to Death Note. Alas…
(My love for Death Note is undying)
The First Book In a Series That Got You Hooked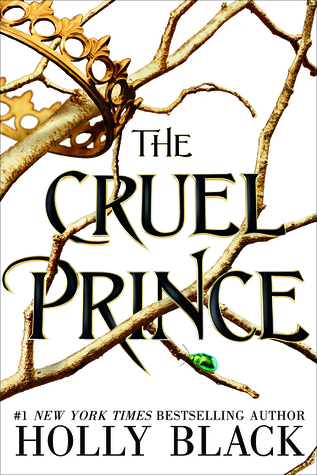 This was so hard to choose! I chose The Cruel Prince (The Folk of the Air #1) by Holly Black because it's my current obession right now. The title is absolutely perfect, everyone is evil and there is so. much. chaos! It's totally addicting, especially with the whole romance vs. power vs. humanity dilemna, I have so many hearts to throw at this series.
A Book You Wish You Could Have Right Now
Keeper of the Lost Cities #9. No question.
A Killer Book. Both Senses. Take it As You Like
I definitely agree with Zoi on this one, Six of Crows and Crooked Kingdom by Leigh Bardugo are still, to this day, my favorite series I've ever read (sorry KOTLC and Harry Potter!!)
Everything about this series is so absolutely incredible. The worldbuilding, the characters, the plotline, the themes, the representation, even the pages of the books themselves. 
I mean, look at that! Absolutely killer.
A Book that You Found Really Confusing
Three Dark Crowns (Three Dark Crowns #1) by Kendare Blake. What confused me about this book wasn't the story, but the hype around this book. Why is it so popular? It's not the worst thing I've read, but it's definitely not the best. At the end, I was literally laughing at the ridiculousness of the entire thing. It felt like a wannabe emo, if you know what I mean.
Your Spirit Animal Book
Arghhh, this one is hard. Honestly, I'm going to have to go with the entire Keeper of the Lost Cities series (by Shannon Messenger).
Why?
I'm like 99% sure a major part of my personality is stolen from all the characters that I like in the series.
A Dark, Twisted Book
The Tokyo Ghoul series by Sui Ishida. Technically it's a manga, but it's definitely one of the most horrifying concepts I've ever read about. There's so much violence and disturbing everything that I feel like it deserves the title.
A Book that Surprised You in a Great Way, Revealed to be More than It Is
I'm definitely going with More Happy Than Not by Adam Silvera. I picked this up after being somewhat disappointed by his other novel (They Both Die at the End). This book completely ripped out my heartstrings and left them to dry on the floor. Like, wow–this book was so good and so not what I was expecting.
…
That should be it for today! I hope everyone has a wonderful week, and good luck on finals (for those taking them)!