Hello everyone! I hope you all had a wonderful holiday season and a safe New Years celebration. I myself am enjoying the last 12 hours of my winter break before my second semester of Junior year begins! This year I'm really hoping to blog more regularly, even if it's just once a month. Hopefully I succeed! This year I've already finished two books, The Sixth Extinction and The Queen of Nothing. One was more entertaining than the other, but I'm glad to have read both.
Anyway, onwards to the review!
Goodreads Reading Challenge
I progressively read less books each year, but at least I always complete my reading challenge (except in 2017)!
I also read over 10,000 more pages than last year! 17,746 pages compared to 16,263 (which is really surprising to me?! I feel like I've had even less time to read than last year, but perhaps I've needed to read more).
Book Quality…
As for book quality, there was nothing super impactful that I feel like I've read this year in terms of YA fantasy, or really any other genre than contemporary. I tried reading the Vampire Academy series, Wayward Son (which I need to review!!), Destroy Me, King of Scars, and none of them really hit the spot. Part of the problem was that some of them came out a really long time ago (way back in the 2010s) and the other is that I feel that the book industry, especially the YA industry is so pressed for cash that they don't care about quality, as long as there is a sequel or spinoff to an incredibly popular series so they can pull in more money.
However, that doesn't mean I didn't read any good books this year. Far from it, in fact, the best contemporary novels I've ever read I happened to pick up this year! Both revolve around gay protagonists and portray them so heartbreakingly realistically that it utterly took my breath away.
I'm talking about More Happy Than Not and Ziggy, Stardust & Me (review to come!)
Both the covers are so perfect for the books too…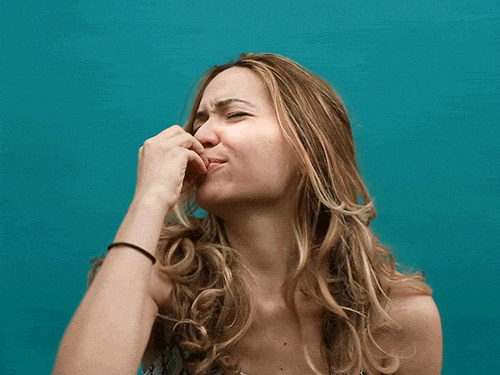 The Most Disappointing Book of 2019
Most definitely Wildcard by Marie Lu. Scrolling through some of the reviews on Goodreads, I know I'm not alone in this too.
I wasn't a Marie Lu fan in the first place, but I genuinely enjoyed where Warcross was going. The concept! The colors! Unfortunately, it reads like any disappointing sequel does: dry and lacking a lot of creativity. The Avengers: Ultron to the original Avengers, if you will.
Some Things I Learned About Myself in 2019…from Books!
Ok, so I love love LOVE reading about rich, privileged people. Their drama is so juicy (and far removed from anything I've experienced) and their lives seem so glamorous from the outside, and yet hellish from the inside. I also love reading about people who are so power hungry they are willing to do anything for it, even kill. That's probably why I was addicted to The Cruel Prince series, The Seven Husbands of Evelyn Hugo, and The Dazzling Heights.
Money, fame, murder, mystery, romance, you've got it.
…
Also, a piece of advice I discovered at the end of 10th grade: don't read A Tale of Two Cities unless you absolutely have to. 
Goals for 2020
Apply for college! I feel so old, I remember thinking about Highschool as some far off adventure, but now I'm over halfway through!!! It's so scary and exciting at the same time. Wish me luck!
Reading challenge: 40 books. It's the same as it has been for the past two years, and it feels like a good number for me. Nothing too stressful, but still a good amount in order to be able to read as much as I can.
Blog More! I definitely failed in doing that 2019. Mostly just because school consumed all of my energy, I had none leftover to blog. I'm hoping I'll be able to manage the stress better this year though, and find the extra energy to write some awesome posts!
Most Anticipated Book of 2020
Most definitely, Keeper of the Lost Cities #9. Despite the mixed feelings I have about the series, it's still near and dear to my heart and I am dying to see what happens next.
I hope everyone has a wonderful year!
Any new year's resolutions?