Ok guys, a REAL post. 😉
Title: The Iron Trial (Magisterium #1)
Author(s): Holly Black & Cassandra Clare
Publication date: 2014
Publisher: Scholastic Press
Pages (hardback): 295
Age Recommendation: 10
Most kids would do anything to pass the Iron Trial.
Not Callum Hunt. He wants to fail.
All his life, Call has been warned by his father to stay away from magic. If he succeeds at the Iron Trial and is admitted into the Magisterium, he is sure it can only mean bad things for him.
So he tries his best to do his worst – and fails at failing.
Now the Magisterium awaits him. It's a place that's both sensational and sinister, with dark ties to his past and a twisty path to his future.
The Iron Trial is just the beginning, for the biggest test is still to come . . . ~ Goodreads
This is now one of my favorite books! It is really creative and the characters are very realistic with flaws. I really loved the setting, a school in a cave, how cool is that? And there were some really cool symbols representing the five magical thingamajigers (not sure what they are called) fire, air, water, earth, and chaos. The plot sucked me in so much that – wait for it – I actually gasped *crowd gasps* at that plot twist at the end! I really, really need to know what happens now! No spoilers but I'll put it this way, they're not battling a ordinary villain. Bwuahahahaha!
My complaints: Sadly, this was a Harry Potter ripoff. A school for magic? The main character's friends are a super smart girl and a poor boy? There was even talk of soul switching! But it's a really good Harry Potter ripoff. So I'm okay with it.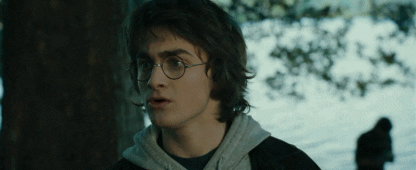 Fabulous Quotes!
Plus, he was sure there was some bad news he was sure he was supposed to tell someone,
…
"Oh, for goodness sake. Why do boys always have to talk about their feelings all the time? It's so gross,"
…
When the movie ended — Call was sure he didn't remember a scene in Star Wars where Darth Vader made a conga line with Ewoks,
It's so amazing it's almost MAGIC! It's What Does the Cat Think?
I give this book 4 stars out of 5!
---
About Holly Black
Holly Black is the author of bestselling contemporary fantasy books for kids and teens. Some of her titles include The Spiderwick Chronicles (with Tony DiTerlizzi), The Modern Faerie Tale series, the Curse Workers series, Doll Bones, The Coldest Girl in Coldtown, the Magisterium series (with Cassandra Clare) and The Darkest Part of the Forest. She has been a a finalist for an Eisner Award, and the recipient of the Andre Norton Award, the Mythopoeic Award and a Newbery Honor. She currently lives in New England with her husband and son in a house with a secret door.
-From the author's website
About Cassandra Clare
Cassandra Clare was born to American parents in Teheran, Iran and spent much of her childhood travelling the world with her family, including one trek through the Himalayas as a toddler where she spent a month living in her father's backpack. She lived in France, England and Switzerland before she was ten years old.
Since her family moved around so much she found familiarity in books and went everywhere with a book under her arm. She spent her high school years in Los Angeles where she used to write stories to amuse her classmates, including an epic novel called "The Beautiful Cassandra" based on a Jane Austen short story of the same name (and  which later inspired her current pen name).
After college, Cassie lived in Los Angeles and New York where she worked at various entertainment magazines and even some rather suspect tabloids where she reported on Brad and Angelina's world travels and Britney Spears' wardrobe malfunctions. She started working on her YA novel, City of Bones, in 2004, inspired by the urban landscape of Manhattan, her favourite city. She turned to writing fantasy fiction full time in 2006 and hopes never to have to write about Paris Hilton again.
Cassie's first professional writing sale was a short story called "The Girl's Guide to Defeating the Dark Lord" in a Baen anthology of humor fantasy. Cassie hates working at home alone because she always gets distracted by reality TV shows and the antics of her two cats, so she usually sets out to write in local coffee shops and restaurants. She likes to work in the company of her friends, who see that she sticks to her deadlines.
City of Bones was her first novel.
-From the author's website 
If you would like to go back to Shannon Messenger's magical blog, click here